235 Hickory Lane
Bayville, NJ 08721
Mailing Address
Atlantic Towers
P.O. Box D
Bayville, New Jersey 08721
Toll-Free Phone:

800-831-8889

Phone

: 732-237-8800


Fax:

732-237-8811


Toll-Free Fax

- 888-831-8889

Regular Business Hours:
M-F 9 AM to 6 PM, Sat 9 AM to 2 PM EST
For 27 years, Atlantic Towers has been one of the marine industry's most respected names in fabricated aluminum products. Atlantic Towers was founded in 1981 as a custom fabricator of tuna towers for blue water battle wagons. These rugged aluminum towers stood tall over boats owned by many of the top names on the offshore tournament circuit. And Atlantic Towers performed custom work for such notables as the publisher of Salt Water Sportsman magazine, the Chairman of Raytheon, the Chairman of Icon, and the gold record artist Billy Joel. As Atlantic Towers' reputation for quality grew, so did requests for a broader range of aluminum products.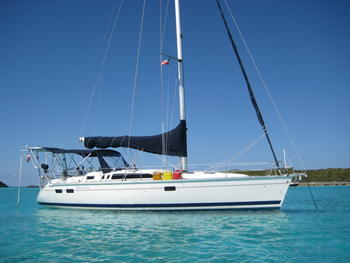 The team at Atlantic has successfully combined their experience in design, engineering and production manufacturing to develop a more extensive product line that maintains the company's high standards of quality and craftsmanship. These structures are now available in three distinct product categories; Tower in a Box, quickly adjustable to fit a wide range of boats, and available right now, using the same high quality materials and proprietary fittings as our full out custom structures; Custom Structures are custom built for you using our extensive data base of designs for thousands of power boats. One-offs, built just for you. HiLine Structures for large express cruisers, convertibles, and motoryachts. Our unique hardtop construction allows us to mimic the look of expensive factory installed equipment at a fraction of the factory or custom yard price.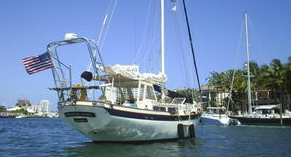 Today, structures from Atlantic Towers bring utility, weather/sun protection, added value and striking good looks to thousands of boats from 17 to 110 feet. The line-up of products includes T-Tops, Fishing Arches, Hardtops, Half Towers, Radar Arches, Aft Deck Covers, Outriggers, Rod Holders, and Rocket Launchers. Every aluminum structure has been designed by an Atlantic Towers' engineer to be strong, durable, and pleasing to the eye.
Many Atlantic Towers' products are designed for easy bolt-on installation by the boat owner - a feature that can save many dollars when compared to factory or fabricator installed tops or arches. Regardless of the make or model of the boat you own, Atlantic Towers can provide a quality welded aluminum product that meets or exceeds boat manufacturers' specifications.
Associations and Memberships
Atlantic Towers is a member in good standing of the Michigan Boating Industries Association, National Marine Manufacturers Association, Northwest Marine Trades Association, and New Jersey Marine Trade Association.